Half Day Speed Reading Course – "Lifelong Learning with Speed Reading Course"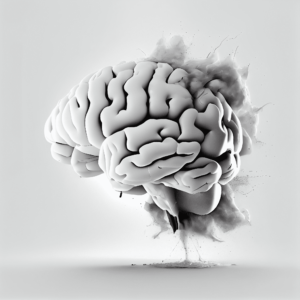 Welcome to the "Lifelong Learning with Speed Reading Course," an enriching half-day experience designed to empower individuals of all walks of life with the incredible skill of speed reading, enabling you to navigate the vast ocean of knowledge with remarkable efficiency. Whether you're a student, professional, or simply a curious learner, this course is your passport to unlocking the power of rapid information absorption, expanding your intellectual horizons, and embarking on a lifelong journey of learning like never before. Join us on a transformative exploration that promises to reshape your reading habits, amplify your comprehension, and ignite a passion for continuous learning that knows no bounds.
Objectives:
Speed Reading Mastery: Acquire techniques to read and understand content swiftly.
Enhanced Retention: Develop methods to retain information effectively while reading faster.
Broad Learning Spectrum: Apply speed reading to a diverse range of subjects and interests.
Time Management Optimization: Maximize reading time for balanced learning and daily life.
Digital Information Efficiency: Adapt speed reading to process digital content seamlessly.
Complex Material Handling: Apply speed reading to grasp complex concepts and materials.
Personal Development Catalyst: Utilize speed reading to fuel your personal growth journey.
Critical Content Extraction: Identify key insights from various types of materials.
Lifelong Learning Mindset: Foster a love for learning that transcends age and circumstance.
Embrace Lifelong Learning:
The pursuit of knowledge is an endless adventure. Enroll now in the "Lifelong Learning with Speed Reading Course" and embark on a transformative experience that promises to revolutionize your reading habits, elevate your comprehension, and empower you to explore new horizons of learning. Unleash the power of speed reading in your journey of lifelong discovery—sign up today and open the doors to a world of knowledge waiting to be explored!
UPCOMING COURSE
Date & Time: Drop us a message below for the latest dates, 9 AM – 5 PM
Fees: S$889.97 (NO GST)
Location: Live Online Learning Sancy Suraj
Max Class Size: 6
Course Instructor: Sancy Suraj
Sancy Represented Singapore in the World Memory Championships in 2011. There Sancy memorized 176 abstract images in 15 minutes, 98 words in 15 minutes, 480 numbers in 60 minutes, 51 names, and faces in 15 minutes, 460 binary digits in 30 minutes.
Sancy held the world record for the longest colour sequence memorized in 2011. For that record, he memorized 160 colours in 5 minutes 20 seconds and recalled all colours in perfect sequence.
Sancy held the Singapore record for pi memorization and recitation. For that record, he memorized & recalled 1505 digits in 30 mins in perfect order. That event was sponsored by Red Bull and GNC.
Sancy is the founder of Pinnacle Minds, a memory training company based in Singapore that was founded in 2011. He have taught Over 40,000 adults & students since then through workshops, courses and lectures.
Sancy have Worked With Over 100 companies and some of them include Multi-Billion Dollar Companies like Singapore Airlines, Bank of Singapore, Maybank, United Overseas Bank, Mapletree Investment, GIC, Nasdaq.
Sancy also a published author. You can find his book is the following stores: Apple Books, Barnes & Noble.
Be Personally Trained by a 6x World & National Memory Record Holder.
Register NOW & Get 1 YEAR ACCESS To Our Online Memory Mastery Course Worth $1899.97 for FREE
Click here for more Information on Speed Reading Course Singapore
To Register For the Courses, Contact Us Down Below: