Two Full Days Speed Reading Course – "Vibrant Reading Journey for Seniors Course"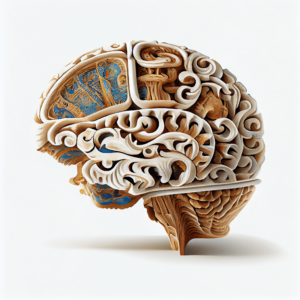 Embrace the joy of lifelong learning with the "Vibrant Reading Journey for Seniors Course," a transformative two-day experience designed to rejuvenate your reading skills and amplify your intellectual engagement. This course is tailored to seniors who seek to enrich their lives through reading by imparting advanced speed reading techniques that enhance comprehension, retention, and exploration of various literary works. Join us on this dynamic journey that promises to rekindle your passion for reading, expand your horizons, and empower you to embark on a vibrant chapter of intellectual growth and fulfillment.
Objectives:
Advanced Speed Reading: Acquire techniques to read and comprehend content swiftly.
Cognitive Engagement Enhancement: Strengthen mental agility and focus.
Enhanced Memory Retention: Retain key details and cherished narratives.
Literary Exploration: Discover new genres, authors, and perspectives.
Critical Analysis Skills: Deepen insights through analytical reading.
Digital Adaptation: Utilize speed reading for online articles and e-books.
Personal Enrichment: Apply speed reading to self-improvement materials.
Holistic Knowledge Integration: Explore diverse subjects with ease.
Lifelong Learning Empowerment: Boost cognitive vitality and curiosity.
Elevate Your Reading Journey:
Embark on a transformative reading journey with the "Vibrant Reading Journey for Seniors Course." Enroll now and unlock the secrets of speed reading, allowing you to savor literature with newfound efficiency, delve into captivating narratives, and engage in lifelong learning that enriches your mind and spirit. Embrace the power of reading—sign up today to embark on a vibrant chapter of intellectual discovery and embark on a path to continued growth and fulfillment!
UPCOMING COURSE
Date & Time: Drop us a message below for the latest dates, 9 AM – 5 PM
Fees: S$889.97 (NO GST)
Location: Live Online Learning Sancy Suraj
Max Class Size: 6
Course Instructor: Sancy Suraj
Sancy Represented Singapore in the World Memory Championships in 2011. There Sancy memorized 176 abstract images in 15 minutes, 98 words in 15 minutes, 480 numbers in 60 minutes, 51 names, and faces in 15 minutes, 460 binary digits in 30 minutes.
Sancy held the world record for the longest colour sequence memorized in 2011. For that record, he memorized 160 colours in 5 minutes 20 seconds and recalled all colours in perfect sequence.
Sancy held the Singapore record for pi memorization and recitation. For that record, he memorized & recalled 1505 digits in 30 mins in perfect order. That event was sponsored by Red Bull and GNC.
Sancy is the founder of Pinnacle Minds, a memory training company based in Singapore that was founded in 2011. He have taught Over 40,000 adults & students since then through workshops, courses and lectures.
Sancy have Worked With Over 100 companies and some of them include Multi-Billion Dollar Companies like Singapore Airlines, Bank of Singapore, Maybank, United Overseas Bank, Mapletree Investment, GIC, Nasdaq.
Sancy also a published author. You can find his book is the following stores: Apple Books, Barnes & Noble.
Be Personally Trained by a 6x World & National Memory Record Holder.
Register NOW & Get 1 YEAR ACCESS To Our Online Memory Mastery Course Worth $1899.97 for FREE
Click here for more Information on Speed Reading Course Singapore
To Register For the Courses, Contact Us Down Below: